eBook:


Deliver the 1-2 Punchh with Loyalty


and Natively Integrated Digital Ordering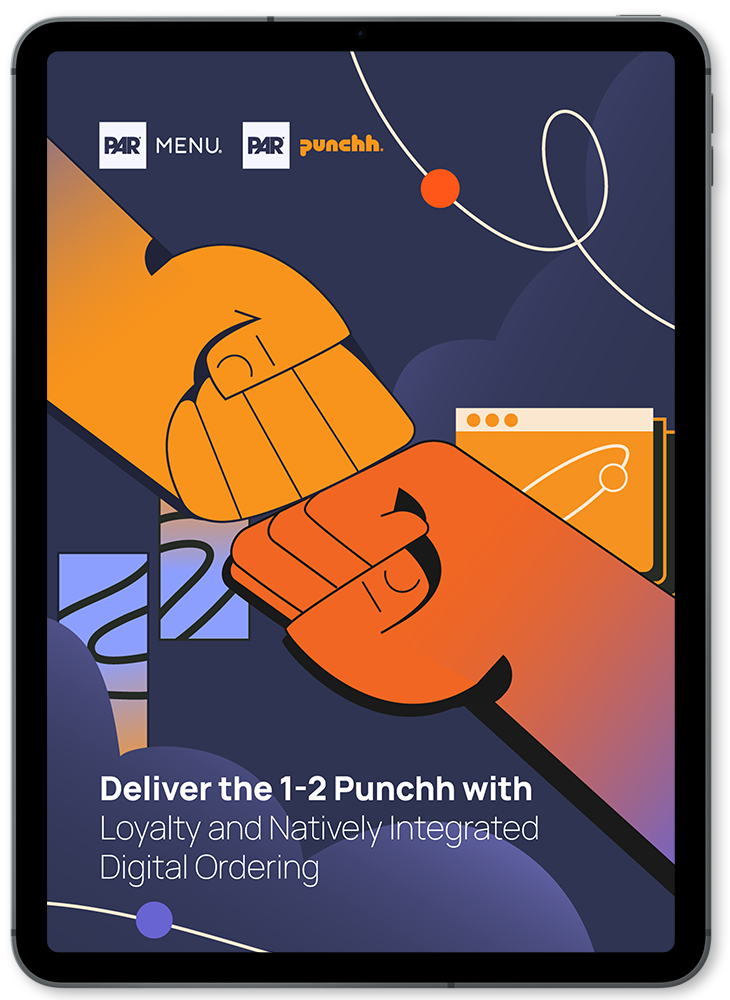 As digital ordering continues to revolutionize the way businesses connect with their customers, having a seamless loyalty integration becomes a must-have for success. Staying ahead means going beyond just convenience and building lasting connections with your loyal customers.
With the MENU+Punchh integration you get the best of both worlds – solutions that not only complement each other but also natively integrate to deliver a winning experience for customers. Say goodbye to siloed systems and hello to valuable customer data that drives online revenue for your restaurant brand!
The new Ebook highlights:
the benefits of having an in-house digital ordering solution


how a well-designed loyalty program helps restaurant brands increase customer lifetime value (CLV)



how

having digital ordering and loyalty solutions under one roof helps streamline operations
and much more!